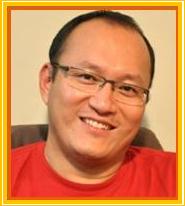 Aenpo Kyabgon
At the age of five, His Holiness Sakya Trizin, the Head of Sakyapa Order of Tibetan Buddhism, recognised him as the reincarnation of his predecessor. Aenpo Kyabgon is one of the very few Tulkus (reincarnated Rinpoches) in all of Tibet who possesses the 'Kyabgon' title. Rinpoche has been the head of Kyegu Monastery in all of his 10 previous incarnations.
Rinpoche was enthroned as the throne-holder of Kyegu Monastery in India at the age of 5 shortly after his recognition. Rinpoche is also the head of the Kyegu Nunnery and throne-holder of the original Kyegu Monastery in Yushu Kham, eastern Tibet, which was and still is undoubtedly the leading Sakya monastery in the region.
Following his early monastic studies, Rinpoche began his higher studies in Sutra, Tantra and Shastras under the late Venerable Khenpo Migmar Tsering and other teachers at Sakya College, the noted Institute of Higher Buddhist Studies (in Rajpur, near Dehra Dun in Northern India). Rinpoche graduated in 1998 with the Kachupa degree, equivalent to a B.A.
Rinpoche has received numerous initiations and teachings from His Holiness the Sakya Trizin, His Eminence Luding Khenchen Rinpoche (Head of the Ngorpa lineage of the Sakya Tradition), and special Tantric teachings from late Khenpo Appey Rinpoche, the founder of Sakya College in India and the International Buddhist Academy in Nepal. Rinpoche, well versed in English, survived a major car accident in 1998 after graduating from Sakya College. Rinpoche has kindly been travelling widely to bestow empowerments and give teachings to many students from South East Asia, and Australia.
Students in Australia particularly enjoy Rinpoche's unique approach in which he relates to them with the teachings of the Buddha. Rinpoche has helped integrate the teachings into the daily life of many students on the Buddhist path through his various skillful means, whether inside or outside the classroom.
Rinpoche is popular with western psychotherapists because of his willingness to share his understanding of mind and consciousness in Buddhist psychology which Rinpoche calls it "mindology". Rinpoche emphasises on body with a stronger mind living a happier life to benefit many mothered sentient beings.
Many other students on the Buddhist path find Rinpoche's loving kindness and his compassionate ways helpful, encouraging and inspiring. Many have commented how they find Rinpoche to be relaxed, genuine, unfabricated, fun, with a great sense of humour and at the same time fearless. Everyone likes to be in Rinpoche's presence. Especially the students at Kyegu Buddhist Institute, who are very fortunate as Rinpoche has taken them under his guidance.
Rinpoche's disciples throughout the world are very thankful for Rinpoche's tireless Dharmic activities.