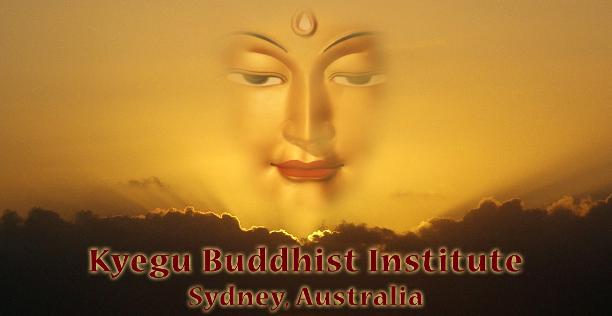 Welcome to Kyegu Buddhist Institute
We are a Tibetan Buddhist Meditation Centre in Sydney, Australia in affiliation with the Kyegu monasteries and nunnery
in Tibet and India.
Bodhicitta = Bodhi Mind = A Helping Mind
Disorderly is the play of our mind, filled with unceasing chatter between thoughts and emotions.
Appropriately, any time mind, the Bodhi mind is applicable in any order, anytime and anywhere.
Once you develop it, you may forget it, but bodhicitta will remember you.
My personal occasional reminders shared here are hopefully somewhat helpful with the rise, restoration
or strengthening of bodhicitta in the minds of many who experience adversity and distraction in their lives
and along the path.
by Aenpo Kyabgon (a wandering sentient)
Email: admin@kbisydney.org
© Kyegu Buddhist Institute Inc.